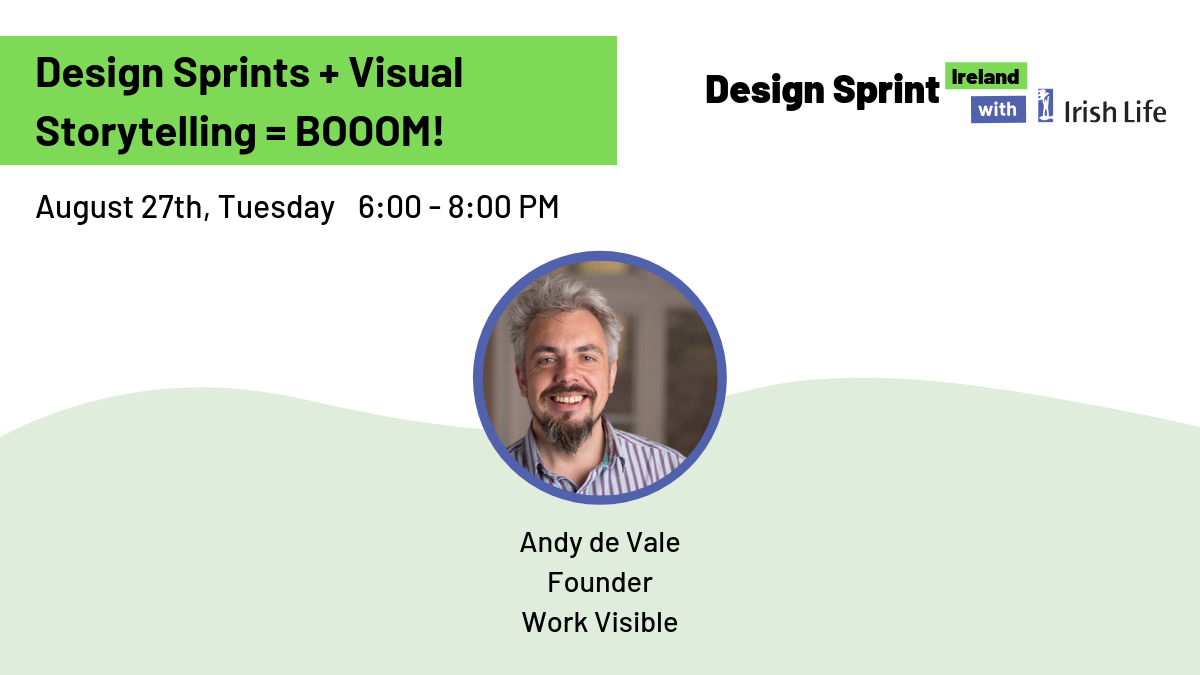 Date
27 Aug 2019
Expired!
Design Sprints + Visual Storytelling = BOOOM!!
'I can't draw'' is something we often hear when we facilitate design sprints. Well after this meetup, you might not be able to use that excuse again!
We're delighted to welcome Andy de Vale to Design Sprint Ireland, as an attendee of our events he knows exactly what is needed to aide in the Design Sprint process.
His company, WorkVisible uses drawing and visual thinking to help companies innovate, communicate and enable change.
Andy will share how they "put design sprints on steroids" with visual storytelling. He'll also throw in a few hands on exercises to get you drawing and start you flexing your visual thinking muscles.
Andy founded WorkVisible, www.workvisible.com, to help companies get great results and become a great place to work. He spends most of his time consulting and coaching to help clients do just that.
Attendees will also get a discount for the WorkVisible Dublin visual facilitation course in October.