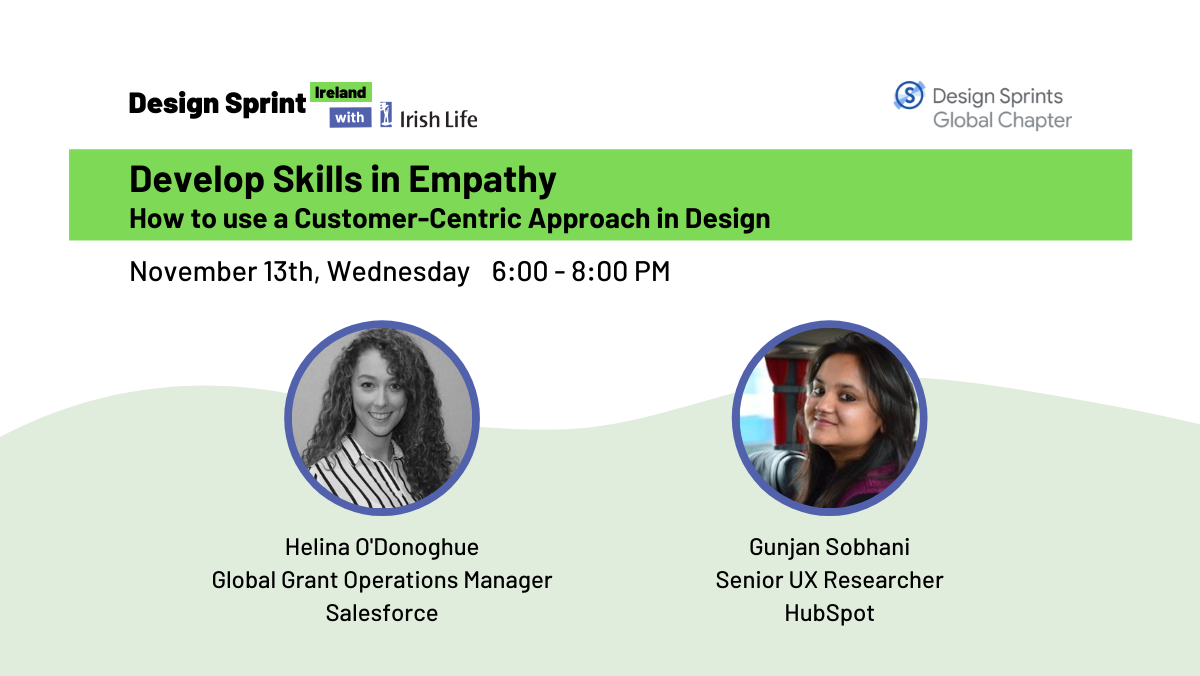 Date
13 Nov 2019
Expired!
Develop Skills in Empathy
We enter into a Design Sprint knowing who the customer is and what is the problem we are trying to solve for them. But how do we do that?
It all starts with empathy and customer validation.
In this meetup you will be given a toolkit to help you truly understand your customers needs and wants.
Delighted to be welcoming Gunjan Sobhani and Helina O' Donoghue to Design Sprint Ireland to share their expertise.
This will be a practical meetup where you will be working in teams using Empathy exercises to help truly understand your customers.