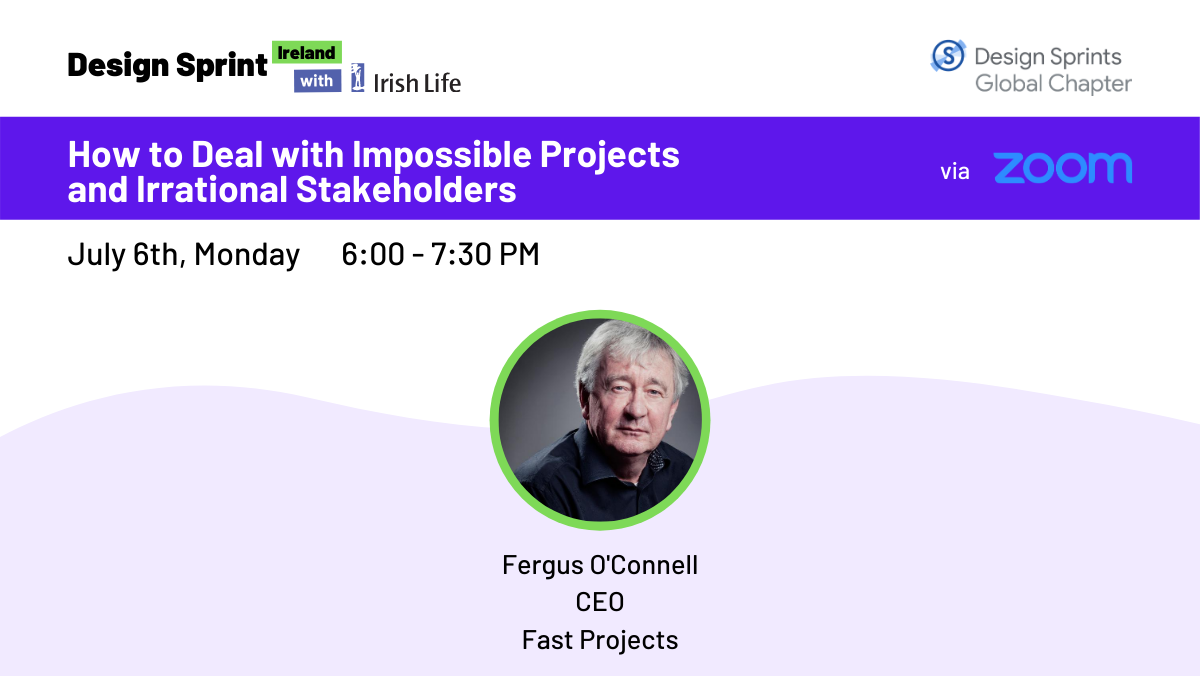 Date
06 Jul 2020
Expired!
How to Deal with Impossible Projects and Irrational Stakeholders
When we get given a project, we're almost always given two things – the project itself and what we might call the constraints. The constraints are things like – it has to be done by a certain date, or for a certain budget, or you have to do it with your existing team or the scope has already been fixed, or maybe some combination of these things.
The first thing we do then (or at last, should do) is to build a plan.
If the plan says the constraints are achievable – great.
But what if the plan says the constraints aren't achievable – that the project is impossible?
And what if our boss or customer of other stakeholder keeps insisting that we do this impossible project anyway?
What do we do?
This Meetup will give you the answer.
Fergus is one of the world's leading authorities on project management, and his experience covers projects around the world. His two companies – ETP (www.etpint.com) and Fast Projects (www.fastprojects.org), and his project management method – The Ten Steps – have influenced a generation of project managers. He also holds two patents.
He is also the author of 15 business and self-help books, including "The Project Management Book: How to run successful projects in half the time" released in 2018. He has been shortlisted for the Kerry Ingredients Irish Fiction Prize and runner-up in the WH Smith Book Awards. His books have been translated into twenty-five languages to date.
We are delighted to have Fergus share his experiences with us. The critical stage after User Testing is to compile all the feedback, digest it and use it to propel you forward. Often times we lose momentum after the Sprint – Fergus will speak with us on how to manage the after Sprint process effectively.