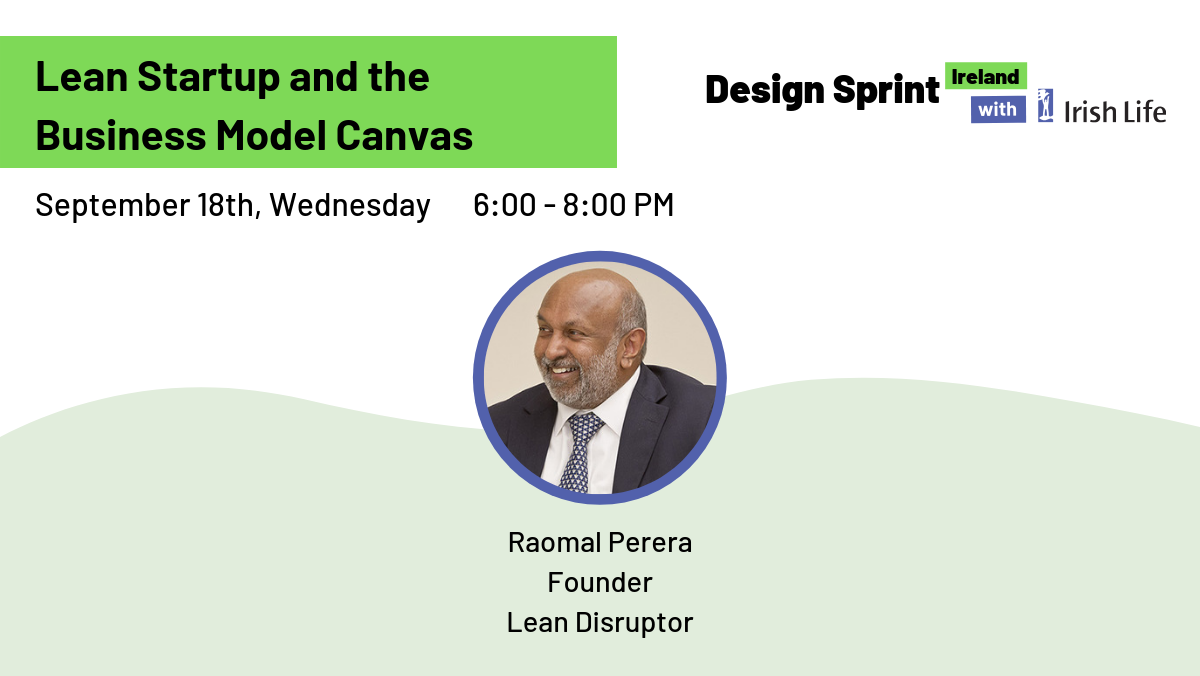 Date
18 Sep 2019
Expired!
Lean Startup and The Business Model Canvas
Lean Startup is one of the building blocks of the Design Sprint process. Raomal will share his experiences with Lean Startup, which Jake Knapp drew inspiration from when creating Sprints. Lean startup is a methodology for developing businesses and products – testing, iterating and learning about your idea in a short period of time. By having a strong focus on customer needs, find their target market and pivot their product, dodging expensive product launches and failures.
Closely linked with the Business Model Canvas, a tool used to create value for companies, customers and society. Business models are designed and executed in specific environments. Developing a good understanding of your organisation's environment helps you to conceive stronger, more competitive business models.
Raomal Perera is a veteran of multiple entrepreneurial ventures and an Adjunct Professor of Entrepreneurship at INSEAD and UCD where he currently teaches and studies entrepreneurship, innovation and the management of rapidly growing companies. Raomal co-founded two technology companies; ISOCOR was listed on NASDAQ in 1996 and subsequently acquired by Critical Path in 1999. Network365 acquired US company iPin and formed Valista in 2003. Valista was acquired by Aepona in 2009 and Aepona was acquired by Intel in 2013. His third venture Lean Disruptor helps companies develop new business models and identify growth opportunities using the Lean Disruptor framework for growth.