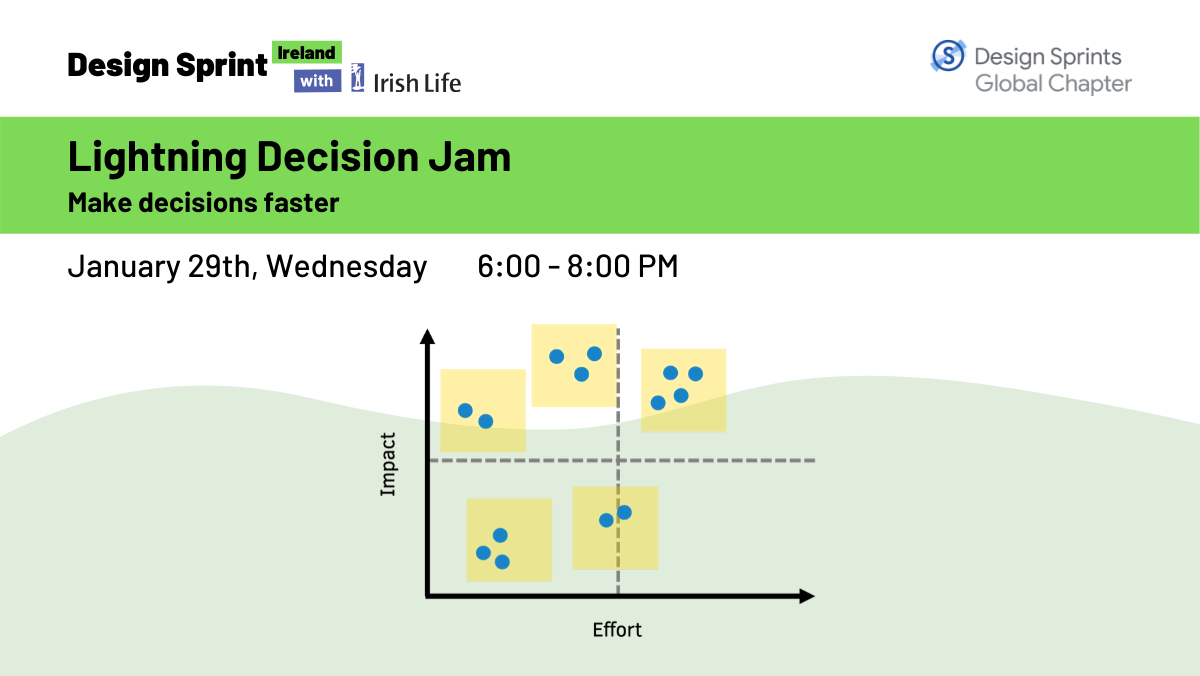 Date
29 Jan 2020
Expired!
Lightning Decision Jam
Happy New Year!

This is our first Meetup to kick things off in 2020. Our annual LDJ event!

This will be a very hands-on meetup.

We will start with an introduction to the Design Sprint concept and following this, we will run a Lightning Decision Jam (a one-hour Design Sprint). This simple 60-minute exercise created by AJ&Smart is renowned worldwide for solving problems quickly. You will jump straight in and take part in the exercise as well as being taught how to run them yourself in your own organisation.

Looking forward to seeing you there!