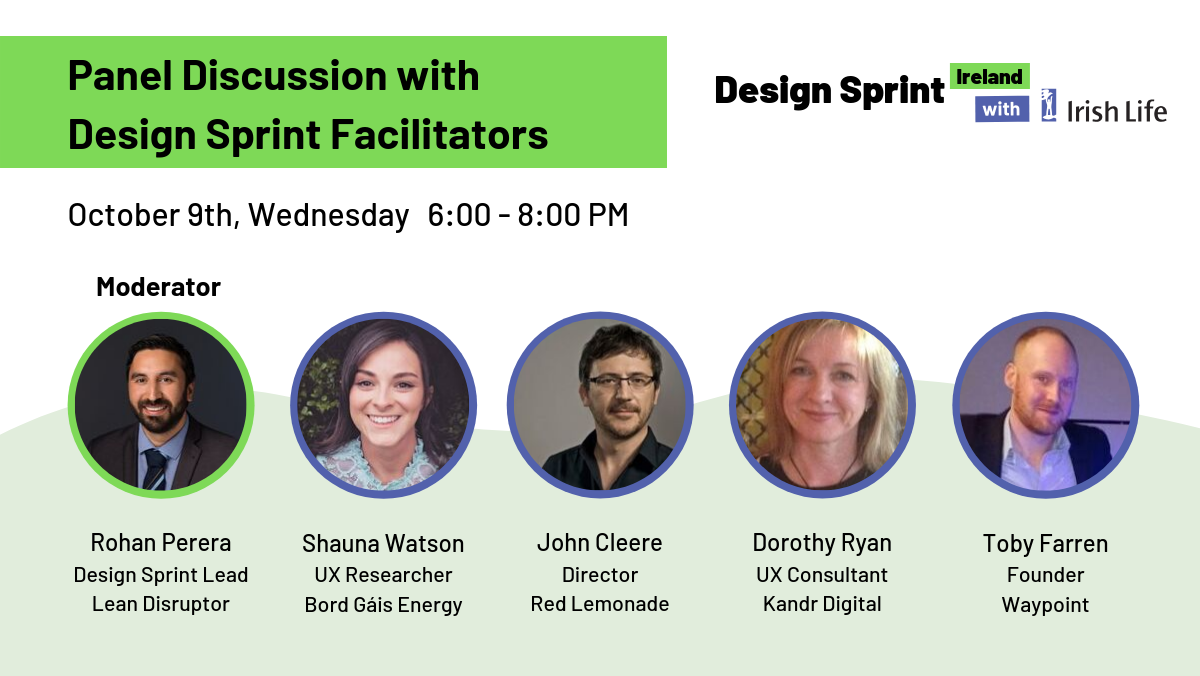 Date
09 Oct 2019
Expired!
Panel Discussion with Design Sprint Facilitators
Register to attend the meetup here!
Have a question about Design Sprints? We hope so, as we've decided to dedicate an entire session to answering those questions, such as:
Panel discussion with Design Sprint facilitators from a diverse set of industries.
How do we sell Design Sprints internally?
How do we get buy in from leadership?
Who do we need on the team?
What happens if the Decider can only be there for 2 days?
Where do we find users?
Do we need to have validated a problem first?
What do we do after a Sprint?
How do we create a Sprint Report?
What if it's a failure?
Can we have more than 7 people?
Should we run a 4 day or 5 day Sprint?
Can I facilitate and take part in the Sprint?
How do we choose a Decider?
What pre-work do I need to do?