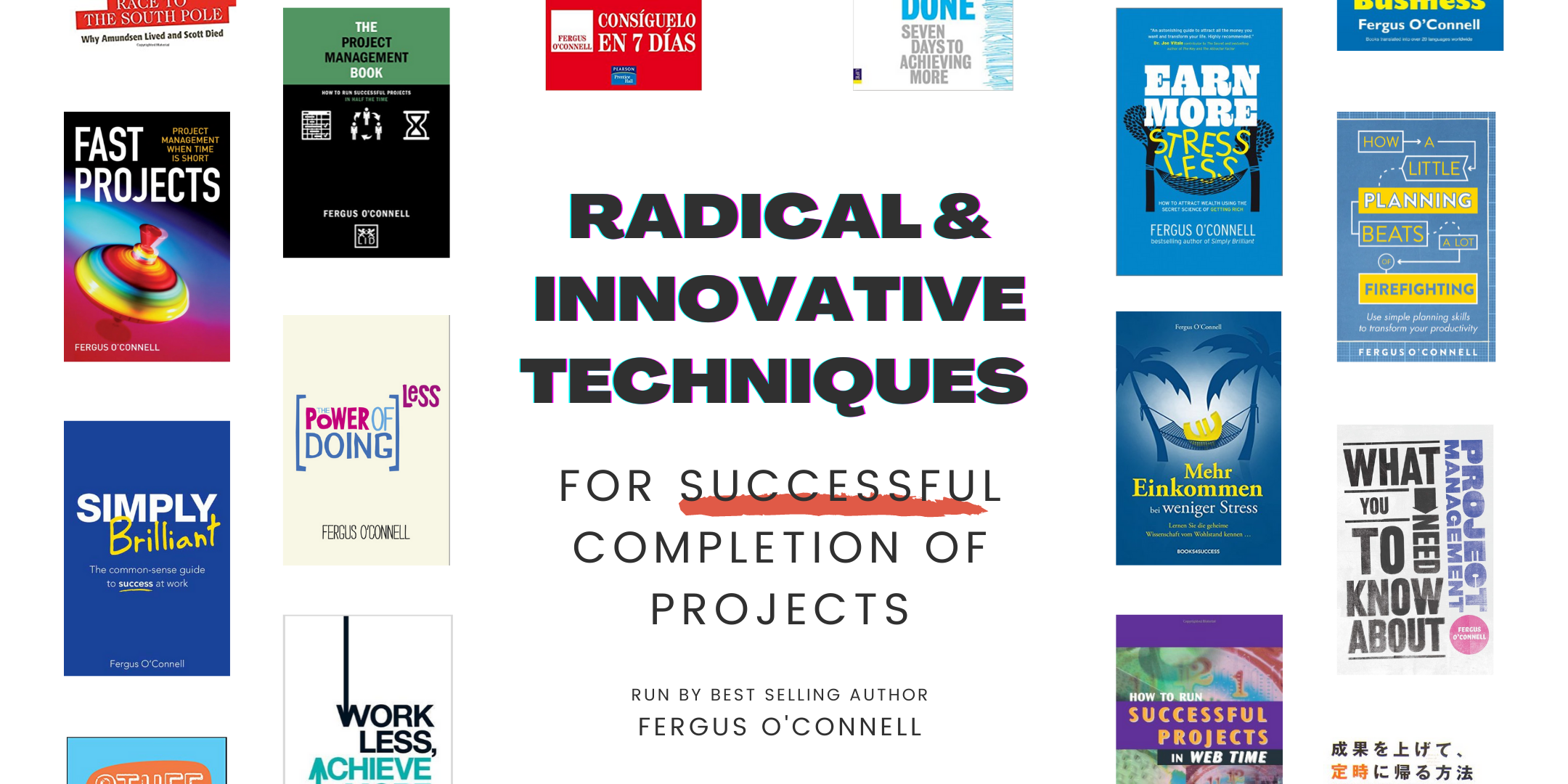 Date
29 Jul 2020
Expired!
Radical & Innovative techniques for successful completion of Projects
Learn project management the easy way
If you want to:
Build a real plan for your project.
Have this plan assessed during the workshop.
Solve real-life problems that apply to the project.
Do 'real work'.
then sign up for this training by yourself or as a team. (there is a special 3 or 2 offer).

This is a 'Learn by Doing' training workshop.
This two-day workshop designed and developed by Project Management guru, Fergus O'Connell has been in existence and constantly improved since 1991. If you want to know how to manage projects, then this is – quite literally – the only Project Management course you'll ever need.
This workshop teaches everything you need to know to run any project successfully. Fast Projects (www.fastprojects.org) has a suite of radical and innovative techniques that ensures the successful completion of projects. This suite can also be used to speed up projects and shorten time to market. These techniques include:
How to Estimate Anything Accurately
How to Deal with Impossible Projects & Irrational Stakeholders
Plan a Project in Six Easy Steps
How to Assess a Project in Five Minutes
How to Write a Status Report in Five Minutes
How to Scope & Plan a Project in a Day
Planning at the Day Level of Detail / Strip Boarding
Shortening during Project Execution
Probability of Success Indicator
The Power of Doing Less
Availability Calculator
In the training, there's no case study or fictional scenarios. You don't play games with Lego blocks! Instead, attendees use their own projects as case studies. Thus, the workshop is tailored to each individual attending it.
We will be using remote working tools to conduct this workshop. Each attendee will be given all the templates needed to run their own in-house session.
BOOK EARLY – LIMITED AVAILABILITY
"Fergus explained in detail how to plan a project in a day and the key elements to focus on and stressed how to avoid distractions and blind alleys that would cause delays. The goal here and most important thing is that the tasks are all completed within the day!! Fergus explained this simply and straightforwardly – no fancy terms or gimmicks. Keeping it simple is best!!" —David Hannick, EI Electronics
Companies who have used this technique include but not limited to: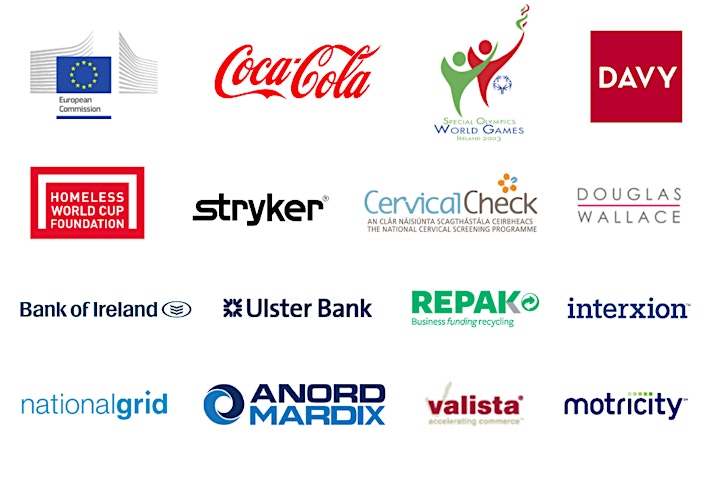 "We could not have achieved all that we did without Fergus' help and assistance. He came on board at an early stage in the planning of the Games and the application of best practice project management was a vital ingredient in that success."—Mary Davis, CEO, Special Olympics World Games
About Fergus O'Connell: Fergus is one of the world's leading authorities on project management. His two companies – ETP (www.etpint.com) and Fast Projects (www.fastprojects.org), and his project management method – The Ten Steps – have influenced a generation of project managers. In 2003, the Fast Projects method was used to plan and execute the Special Olympics World Games, the world's biggest sporting event that year.https://www.linkedin.com/in/fergus-o-connell-a5b80/
About Lean Disruptor: Lean Disruptor (LD) team has experience in building businesses having taken a company from startup to IPO on NASDAQ. We facilitate corporates to take their ideas and turn them into successful businesses and help companies develop new business models and identify growth opportunities using the Lean Disruptor framework for growth. https://www.leandisruptor.com