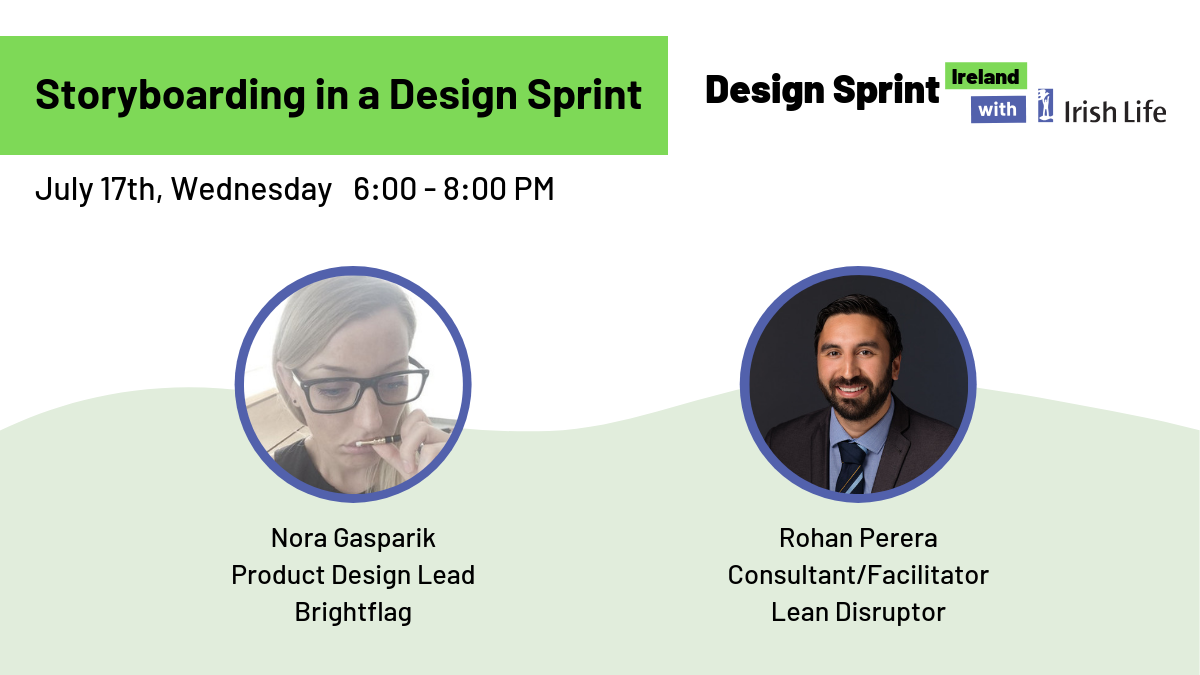 Date
17 Jul 2019
Expired!
Storyboarding in a Design Sprint
*Practical Workshop*
Storyboarding in a Design Sprint is considered the most difficult part of the Design Sprint process. This is where less experienced facilitators can really struggle. This is arguably the most important part of the process as if this fails then the following 2 days become useless. Everyone needs to be on board and aligned when the Storyboarding is complete.
In this meetup, we will take you through the Storyboarding process on Day 2 (or 3) of a Design Sprint. This practical workshop will show you some of the key tricks to reducing the pain when it comes to Storyboarding. We will be showing you and getting you to do an exercise that is not in the original Sprint book but is among Jake's favourite additions to the process! This exercise has been added to the Design Sprint to aid the participants and reduce the pain and anguish of Storyboarding!
We have the pleasure of having Nora Gasparik with us for this Meetup. Nora will be talking through some of the best practices when creating Storyboards as well as doing a live Demo of a Design Sprint Storyboard. Having worked on a Design Sprint with Nora, we know first hand how brilliant a Designer she is. Incredibly skilled.