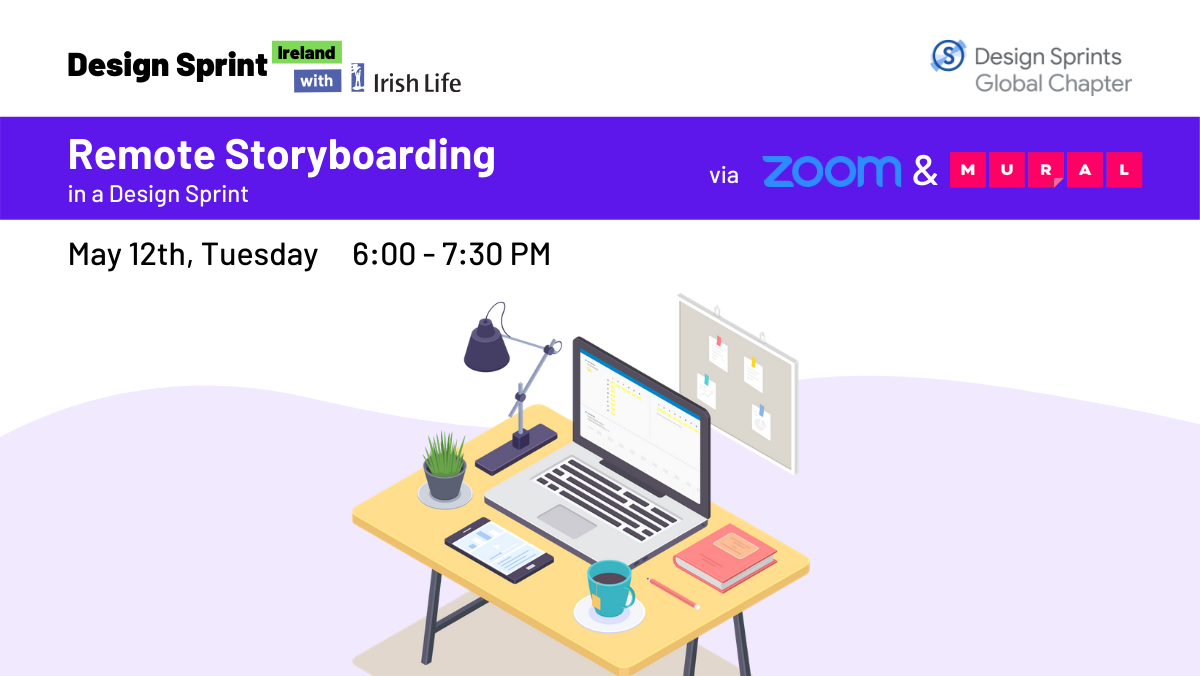 Date
12 May 2020
Expired!
Storyboarding in a Remote Design Sprint
*Practical Remote Workshop*

This will be a very interactive remote session. We will be using Zoom and Mural whilst having our videos on, to ensure effective collaboration. We will send out the Zoom link to the registered participants one hour before the session and the Mural link during the call.

Storyboarding in a Design Sprint is considered the most difficult part of the Design Sprint process. This is where less experienced facilitators can really struggle. This is arguably the most important part of the process as if this fails then the following 2 days become useless. Everyone needs to be on board and aligned when the Storyboarding is complete.

In this meetup, we will take you through the Storyboarding process on Day 2 (or 3) of a Design Sprint. This practical workshop will show you some of the key tricks to reducing the pain when it comes to Storyboarding. We will be showing you and getting you to do an exercise that is not in the original Sprint book but is among Jake's favourite additions to the process! This exercise has been added to the Design Sprint to aid the participants and reduce the pain and anguish of Storyboarding!